Piety Hill Chapter NSDAR is active in community service hosting several events yearly to further the goals of the National Society. Through works of education, historic preservation and patriotism we take pride in what we give back to our community. "We want a society founded on service" ―Eugenia Washington, NSDAR Founder.
Our chapter is active in DAR's "Celebrate America". The purpose of "Celebrate America" is to encourage community service in DAR chapters. Community service is activities benefiting those outside of the chapter and DAR and fulfilling the national goal.
We collect donations for "Project Patriot" at our meetings to purchase phone cards for veterans.
Baby Clothing for Veterans
At our "Veterans Baby Shower" meeting our chapter collects baby items and clothing for pregnant veterans.
On observance of Armed Forces Day and Memorial Day, flags are placed on the graves of veterans in Greenwood Cemetery, Birmingham, MI.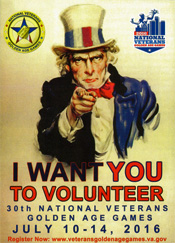 Click to view the flyer
In a nationwide effort to illustrate the DAR's collective commitment to America by serving our communities on the National DAR Day of Service.
Each year on Veterans Day we host a wreath laying ceremony in downtown Birmingham.
Piety Hill Chapter has been participating in the Library of Congress Veterans Oral History Project by recording interviews with veterans of all wars. The collection preserves, and makes accessible, the personal accounts of American war veterans so that future generations may hear directly from veterans and better understand the realities of war.
Literacy Project Books
Our new Literacy Project is to accept donations of gently used or new books for grades K through 6. The books are for the organization "Bound Together" that tutor at-risk children after school. Volunteers tutor students in academic subjects, help them with their homework, and provide a hot meal.
Each year local high schools are invited to select a senior who will be designated as their DAR Good Citizen. Student selection is based on dependability, service, leadership, and patriotism. The DAR Good Citizens are honored at an awards ceremony and are eligible to participate in a scholarship contest. Three non-DAR judges review the materials of the competing students with the winner's essay submitted to the state scholarship competition. State judges select the top ten in the state and honor them at the DAR State Awards Day. The state winner receives $500; awards to runners-up range from $75 to $150. State winners compete in geographical divisions and finally in a national competition.
Constitution Week Display
We celebrate Constitution Week by visiting hundreds of school children in the community to encourage them to learn, respect and love our most precious document, the Constitution.
DAR supports six schools nation wide. Since 1903, the Society has been helping children in remote mountain areas receive an education. The DAR supports two schools in the Appalachian region: Kate Duncan Smith DAR School, AL, and Tamassee DAR School, SC. The following schools are on the Approved Schools list: Berry College, GA, Crossnore School, NC, Hillside School, MA, Hindman Settlement School, KY. The DAR, through its American Indians Committee, assists in the education of Indian youth through scholarships and support of Bacone College, Muskogee, OK, the oldest continuing institution of higher learning in Oklahoma, and Chemawa Indian School in Salem, OR. Piety Hill Chapter collects soup labels for education and needed supplies for the schools at our meetings. Also gift cards are collected for the DAR schools.
Many committees are established in our chapter to support our community and the goals of the NSDAR. Through these committees our work of volunteer service can be achieved. As Winston Churchill said: "We make a living by what we get, but we make a life by what we give."
This is just a sample of what Piety Hill Chapter and NSDAR does for the community. We are looking forward of "Growing Our Legacy of Spirit and Service".